6th Grade Blog October 22-25, 2017
JUDAICA
On Sunday, we did a review of Proverbs and the importance of them in Judaism. Since we didn't get a chance to finish this activity last time, we became experts on certain proverbs. Each student was able to pick from a list of proverbs one that they really resonated with. They took some time to look into them and then presented to the class some of their thoughts. We ended up turning this activity into a whole class discussion. On Wednesday, the focus was on poetry, liturgy, and Psalms in Judaism. We started by talking about a time where someone shared news with us and we had no words to respond.The students and I shared some upsetting moments as well as more positive experiences when this has happened to us. I explained that Psalms are meant for us to turn to when we really can't express how we are feeling or what we are thinking. The Psalms are interesting because they are the only part of the tanakh where God is not telling us or asking to do something. Rather, Psalms are words to inspire or help us get through things. As a class, we read some psalms and talked about what we learn about the relationship between the writer and God or what emotions were evoked by the psalms.
Becca
HEBREW
On Wednesday, we covered some short stories relating to Yom Kippur and Sukkot, and expect to complete the fall holidays unit by next week. The students really enjoyed the stories we learned; we read "A Whole Heart" and "The Invisible Guests." Our holiday studies also include learning the Hebrew blessings. We are also working on the 6th grade required prayers and refining students' reading fluency.
On Sunday, we worked solely on Hebrew, since we had several madrichim present. We studied our prayers well. At this point, your son or daughter is being assessed on the following prayers:
Modeh/Modah Ani,

Shema & Ve'ahavta,

Avot, Gevurot,

Nissim B'chol Yom
We are refining our chanting, reading, and progressing from here.
Mr. Z.
Tue, September 18 2018
9 Tishrei 5779
Grade 6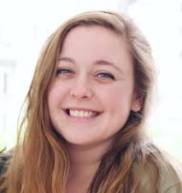 Becca Feuerberg - Judaica
Becca@kolhaverim.org
Jeff Zagoren - Hebrew
MrZ@kolhaverim.org
Tori Tucker Mollie Nardone
Hebrew madricha Hebrew madrich
Aaron Cohen Aleia Garfinkel
Hebrew madrich Hebrew madricha
Jacob Schwartz John Nardone
Hebrew madrich Hebrew madrich
Tue, September 18 2018 9 Tishrei 5779