6th Grade Blog October 15-18, 2017
HEBREW
We had a discussion and materials on Yom Kippur and Sukkot today, which included the story "Maybe Even Higher." We also did classwork on our required prayers.
Mr Z
JUDAICA
On Sunday, we continued discussing wisdom literature since we were short on time last class. We reviewed characteristics of people who are wise, read some quotes from the Torah and discussed if they were sources of wisdom and why. I gave students an envelope of index cards and challenged them to order the cards in whatever way they could all agree upon - whether it was in order of importance or set up as a flow chart, the class just had to come to a consensus. Some of the words included were: God, wisdom, success, reputation, wealth, understanding, knowledge, and more. I was so impressed by their ultimate decisions and explanations!
On Wednesday, the class was introduced to Proverbs, specifically Jewish proverbs. We talked about what a proverb is in English and discussed a few common examples. We then read over a number of proverbs from the Tanakh, focusing on some that stood out, and why and why exactly they were included in the Tanakh in the first place as pieces of wisdom literature.
Becca
Thu, September 20 2018
11 Tishrei 5779
Grade 6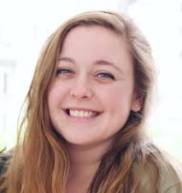 Becca Feuerberg - Judaica
Becca@kolhaverim.org
Jeff Zagoren - Hebrew
MrZ@kolhaverim.org
Tori Tucker Mollie Nardone
Hebrew madricha Hebrew madrich
Aaron Cohen Aleia Garfinkel
Hebrew madrich Hebrew madricha
Jacob Schwartz John Nardone
Hebrew madrich Hebrew madrich
Thu, September 20 2018 11 Tishrei 5779