6th Grade Blog September 10-13, 2017
Judaica
Wednesday's lesson was focused on M'gillat Rut/The Book of Ruth, which is part of k'tuvim. The students came up with a list of words that have the same spelling but different meanings. I explained that in this book, some of the characters have names that suggest an interesting meaning and some people think that these are clues to a deeper meaning in the text. We read a shortened version of M'gillat Rut and talked about how it is read on the holiday of Shavuot which commemorates the day the Jews received the Torah. We discussed what the word "irony" means and decided which names in the story were ironic and which ones actually fit the character well. For example, Moab means "house of bread," but Moab had a famine. Elimelech means "my God is king," but he disappears from the story almost immediately. On the other hand, Ruth means friend or companion, which is very telling of her character. This story of Ruth will be continued in following lessons.
Sunday's lesson from the Torah strand of our CHAI Curriculum was focused on k'tuvim or writings. Although some students had heard the word before, we started off with a little explanation on what exactly k'tuvim was. Our madrich, Jacob, explained the word TaNaKh and how it contains the Torah, Nevi'im (the Prophets), and k'tuvim. K'tuvim contains some books the students may have heard of before, like the story of Esther and m'gillah or m'gillot (scrolls). I asked the students to look around the room for fourteen slips of paper that I had hidden. Once they were all found, each student picked 1 or 2 slips of text to become the expert on and to put the text into their own words. We stood in a circle reading each text and explaining what each meant to us. Each slip included words from a part of k'tuvim and indicated a specific connection to God. I asked the sixth graders to work as a team to make these slips of paper into a paper chain (this is the paper chain on Maya's ponytail in the picture)
and then asked them why I had them do that. Their answers were great! They understood that each of these Revelations or pieces of text were a new link that we have with God. Sometimes connections are fragile or very strong or there may even be times when we do not feel connected at all, but together they form the relationship that we have with God. With a few minutes left, I had them work in pairs on a k'tuvim quotation-matching challenge where they had to match the writing on the left with a text on the right using context clues. This was difficult, but most of them were able to figure at least some of them out!
Please remind your student to bring a contribution for tzedakah each week if at all possible
Thanks.
Becca
Hebrew
Our class was very luckyon Wednesday; we were able to work outside, since it was such a lovely day! We have started with a review of the basic prayers each student should know including Shemah, Ve'ah'hav'tah, Modeh/Modah Ani and the Mourner's Kaddish. We also have been reading prayers we are not familiar with to assess general ability. I will continue assessments for three to four classes and then we'll begin progress on new prayers and perfecting some others.
Our day on Sunday went by fast. We covered important needs - including staff introductions, rules, safety and security procedures, and the value of respect for staff, property, the building and each other. Our school is nut free and it is important that snacks be nut free as well. We discussed Hebrew books and supplies and how we will work in very small groups. We also enjoyed a few ice breakers to get to know each other better. We will begin looking at Hebrew prayers and some High Holiday work beginning with our next class.
I am always accessible for any questions or concerns you might have. Please email me at MrZ@kolhaverim.org, or call me at 860.693.9521 /h or 860.539.7042 /c.
Thanks.
Mr Z
Tue, September 18 2018
9 Tishrei 5779
Grade 6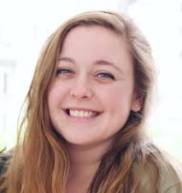 Becca Feuerberg - Judaica
Becca@kolhaverim.org
Jeff Zagoren - Hebrew
MrZ@kolhaverim.org
Tori Tucker Mollie Nardone
Hebrew madricha Hebrew madrich
Aaron Cohen Aleia Garfinkel
Hebrew madrich Hebrew madricha
Jacob Schwartz John Nardone
Hebrew madrich Hebrew madrich
Tue, September 18 2018 9 Tishrei 5779