3rd Grade Blog November 5-8, 2017
JUDAICA
On Sunday, we wrapped up our unit on Torah! It was exciting to the students that we finished something and that they were able to recall so much of what we have learned since the beginning of the year. This lesson was a wrap-up and review lesson, so we began by recalling our topics and what we learned about them. There was ordinary vs. special or holy, the lesson on giving and getting gifts, kashrut (holy eating), tochecha (how to tell someone when he or she did something wrong), not accentuating others' weaknesses (stumbling block lesson), Shabbat, the Sabbatical year, and loving your neighbor. Each student was assigned a page in our "Holiness Book" to create. Some students worked on the fabulous cover and others worked together with students who struggled to remember exactly what we did in certain lessons. At the end of class, we were left with a wonderful book comprised of words and illustrations on everything we have learned so far. On Wednesday, we started our unit on avodah, which means the work that we do to find sacred connections to God, community, and self. We had a really fun time participating in a scavenger hunt throughout the synagogue. We talked about how connecting to God can be very difficult and sometimes we have to look for God in special places that may remind us of God. The scavenger hunt took us throughout the sanctuary to the ner tamid (eternal lamp), the book cart, the bimah, a mezuzah, and finally we were led right to the Rabbi's office. The Rabbi was nice enough to spend the remainder of the class time answering the students' questions about her personal relationship with God and how she has developed such a special relationship with the synagogue and with God. This was such a fun class!
Becca
HEBREW
Let me start by saying what a great service we had on Friday night, November 1st, together! The 100% attendance was truly appreciated, and the students did a wonderful job with their participation. Many thanks to everyone for your assistance and for attending the dress rehearsal.
Class on Sunday was a strong Hebrew day, where we learned lamed, mem, and kaf. We have completed our worksheets to page 15, and to page 13 in our books.
On Wednesday, we wrapped up the majority of our high holiday coverage. We had a good discussion and read more about Yom Kippur and Sukkot. We will only spend about 10 minutes next class on Simchat Torah. These were short sessions, combined with our Hebrew work. We have covered our worksheets to page 17 and the students have gotten new ones to page 20. We also worked in our text books with word blending to page 13.
Enjoy Shabbat and see you Sunday.
Mr. Z.
Tue, September 18 2018
9 Tishrei 5779
3rd Grade
Jeff Zagoren - Hebrew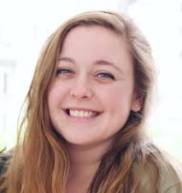 Becca Feuerberg - Judaica
Tori Tucker Mollie Nardone
Hebrew madricha Hebrew madrich
Kara Goldstein Aaron Cohen
Hebrew & Judaica Hebrew madrich
madricha
Aleia Garfinkel Jacob Schwartz Hebrew madricha Hebrew madrich
Ethan Lachnicht John Nardone
Hebrew madrich Hebrew madrich
Tue, September 18 2018 9 Tishrei 5779