3rd Grade Blog October 15-18, 2017
HEBREW
We had a concluding discussion on on Rosh Hashanah and Yom Kippur. We learned about the normal traditions and customs of the holidays. We also reviewed Hebrew letters we have covered so far.
Mr Z
JUDAICA
Sunday's lesson was all about tochecha or rebuking others. Jacob, one of our madrichim, and I acted out a scene in a grocery store where I publicly humiliated and blamed Jacob for knocking over a display of sodas. I reacted unfairly and the students noticed. The students discussed better ways to treat a friend when he or she makes a mistake. The Torah has a special rule about how to tell someone that he or she did something wrong. Each student was asked to give a piece of advice to some make believe aliens who were having trouble treating each other well. We put the tips into a book so we can always remember how to correctly treat others.
On Wednesday, we discussed Shabbat and melacha, or what not to do on Shabbat. We started by writing down roughly what our schedules look like during the week and concluded that they are very busy, which is different than how Shabbat is supposed to be. The students then drew individual pictures or wrote about their ideal Shabbat and how they specifically would make the day holy and relaxing after such busy weeks, filled with school and extracurricular activities.. We were better able to understand the differences between what we do on Shabbat and what we do on other days.
Becca
Tue, September 18 2018
9 Tishrei 5779
3rd Grade
Jeff Zagoren - Hebrew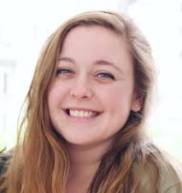 Becca Feuerberg - Judaica
Tori Tucker Mollie Nardone
Hebrew madricha Hebrew madrich
Kara Goldstein Aaron Cohen
Hebrew & Judaica Hebrew madrich
madricha
Aleia Garfinkel Jacob Schwartz Hebrew madricha Hebrew madrich
Ethan Lachnicht John Nardone
Hebrew madrich Hebrew madrich
Tue, September 18 2018 9 Tishrei 5779