3rd Grade Blog September 17, 2017
Judaica
In this lesson we talked about Parashat Sh'mini and kashrut. We started by having the students come up with a list of foods that their parents don't allow them to eat, like dietary restrictions, foods with allergens or candy and junk food. Then we made a list of foods that their parents encourage them to eat, like healthy foods, foods that are easy to prepare, or foods that everyone in the family enjoys. We broke into groups and read "The Laws of Kashrut." We talked about why we think God gave us these rules and related it back to our last lesson on offerings and how we learned that giving gifts to God can bring us closer to God. As Reform Jews, we believe that following God's commandments can bring us closer and it is our responsibility to learn about mitzvot. After learning, we must decide if we think following them will help us feel closer to God or bring us holiness. The students worked in groups to create their own creative, kosher Shabbat menu, with names of meals and what they are choosing. We shared our kosher menu ideas and talked as a group to support why exactly they were kosher. We ended with adding to our own definitions of kadosh or what makes us feel close to God.
Becca
HEBREW
We have continued our work on the same Hebrew letters, and touched upon hay, vet and mem in the new mix. We will continue with these letters in our next classes. We are studying our worksheets up to page 11, and continuing to page 14. We are reinforcing the first letters and vowel sounds. If your child is absent, please make sure they are practicing at home and keeping up with our class.
At this time, I would like to take a moment to wish each and every one of you, and your families, a happy, healthy, sweet and productive New Year. L'Shanah Tova and an easy fast for Yom Kippur to all.
Mr Z
Tue, September 18 2018
9 Tishrei 5779
3rd Grade
Jeff Zagoren - Hebrew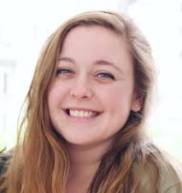 Becca Feuerberg - Judaica
Tori Tucker Mollie Nardone
Hebrew madricha Hebrew madrich
Kara Goldstein Aaron Cohen
Hebrew & Judaica Hebrew madrich
madricha
Aleia Garfinkel Jacob Schwartz Hebrew madricha Hebrew madrich
Ethan Lachnicht John Nardone
Hebrew madrich Hebrew madrich
Tue, September 18 2018 9 Tishrei 5779