3rd Grade Blog September 6, 2017
3rd Grade Hebrew
We had a good first day of class together, and it was great to meet all of the children. We covered some of the basic rules and procedures today including safety, security and respect. We will continue this conversation on Sunday as well. It was a pleasure to see the interest of parents who attended the first day of school in our curriculum and plans for the year.
Mr. Z
3rd Grade Judaica
Tonight was an awesome first night! I got to meet the students in third grade first and they seemed very excited to be together again. We began the class with a little introduction of myself so the students could get to know me a bit more! We then followed with a Starburst icebreaker where each student got two different colored Starbursts and the flavors corresponded with a question the students could answer about themselves. I also designed a Jenga game where I wrote some Judaism-related as well as getting-to-know-you questions on the blocks. Although the time was short, I feel as though we got to know each other a bit and I am so excited for this year!
If you ever need to contact me, please feel free to at becca@kolhaverim.com. I will see everyone on Sunday morning!
Becca
Tue, September 18 2018
9 Tishrei 5779
3rd Grade
Jeff Zagoren - Hebrew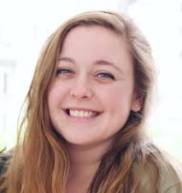 Becca Feuerberg - Judaica
Tori Tucker Mollie Nardone
Hebrew madricha Hebrew madrich
Kara Goldstein Aaron Cohen
Hebrew & Judaica Hebrew madrich
madricha
Aleia Garfinkel Jacob Schwartz Hebrew madricha Hebrew madrich
Ethan Lachnicht John Nardone
Hebrew madrich Hebrew madrich
Tue, September 18 2018 9 Tishrei 5779